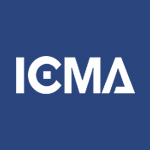 Welcome to ICMA University's Online Classroom
Have a seat in the front row of your high-tech classroom. You now have the tools to learn, grow and stay at the forefront of the latest trends and issues facing local government. Try a live webinar and get your questions answered in real time. Work toward an on-demand certificate during your lunch break. Just click and tap into ICMA University's worldwide community of experts. We're right here with the power to help you thrive.
Please note that this webinar platform is not optimized for Internet Explorer, and that you may encounter technical issues if using that browser. We recommend using Chrome, Firefox, or Microsoft Edge.
Upcoming Webinars
Includes a Live Web Event on 10/05/2022 at 1:00 PM (EDT)

Learn how partnership agreements with fellow jurisdictions can lead to benefits such as reduced administrative burdens and cost savings.

Includes a Live Web Event on 10/13/2022 at 1:00 PM (EDT)

Join Patrick Ibarra of the Mejorando Group for a webinar on how your jurisdiction can reimagine the role and functions of HR.

Includes a Live Web Event on 10/19/2022 at 1:00 PM (EDT)

Join ICMA Strategic Partner Republic Services for their annual update on the state of the environmental services industry.

Includes a Live Web Event on 10/20/2022 at 1:30 PM (EDT)

Learn how to cut through red tape and create agile teams by pushing leadership down to every level.

Includes a Live Web Event on 10/25/2022 at 1:00 PM (EDT)

Learn how nature education activities can be used to bolster your jurisdiction's parks and recreation programming.

Learn the fundamentals that every local government manager should know. Back by popular demand, this three-part webinar series takes a forward-looking, strategic approach to budgeting while showing you how to improve the process and promote economic vitality in your community.

Register

Non-member - $790
Member in Transition - $395
Member - $395

Includes a Live Web Event on 11/17/2022 at 1:30 PM (EST)

The pandemic has changed the workforce environment and created new challenges for all of us. This webinar will show the perspectives of two employees - one who is able to telework and one who must be present at the workplace. Learn practical ways of how to face these challenges.
On Demand Webinars
Are you struggling with retaining talent? It might be time to review your organizational culture. Watch this webinar to understand the state of your organizational culture and steps that you can take to improve it.

Join two of ICMA's most popular HR experts as they discuss strategies that can help make your jurisdiction's compensation packages more attractive for prospective employees.

In this webinar, ICMA Strategic Partner OpenGov will give you the tools you need to streamline and simplify your permitting and compliance processes.

Join ICMA's Premier Strategic Partner MissionSquare as they discuss the results from their annual workforce survey as well as strategies that may help with your jurisdiction's recruitment and retention efforts.

Join ICMA Strategic Partner OpenGov for a webinar on how an online, collaborative budgeting process can benefit your jurisdiction.

Join ICMA Strategic Partner Granicus for a webinar on how your local government can use short-term rental revenue to pursue new programs and projects.
| Access Date | Quiz Result | Score | Actions |
| --- | --- | --- | --- |
Search
Search by Category, Type, Keyword, or Career Stage.