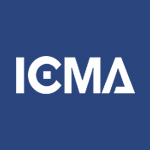 For technical assistance email icma@commpartners.com
Purchase and Log-In
How do I get to my classroom? Visit http://classroom.icma.org
I purchased a webinar. How do I access it? Log into http://classroom.icma.org and visit your Dashboard, where all your available webinars are stored. You will also receive an e-mail reminder one day in advance of the webinar.
Can a member purchase a webinar for a nonmember? Yes. We have a purchase for others option during registration/checkout. Just click the button to purchase for another and enter the person's e-mail address into the system. The system will honor the lowest price (member rate) out of the two accounts.
I tried to purchase for another person and it says that the user doesn't exist. What next? The person must have already logged onto http://classroom.icma.org once in order for the system to recognize the account and allow you to proceed. Once you've had the person log in you'll it will recognize the account instantly and you'll be able to proceed.
I'm a nonmember but my boss is a member. Can I purchase for my boss and get the member rate? Yes. Both you and your boss must have visited and signed into http://classroom.icma.org at least once before so that the system will recognize you. After that, registration is easy. Just sign in with your log in credentials and select the item that you wish to purchase. Follow steps until you are in your Shopping Cart. You should see your name listed as the registrant. Just click the black box marked Change right below your name. Enter your boss's e-mail address. The system will recognize it and adjust the price to the membership rate. You may now complete the registration.
Webinar Subscriptions
Can non-members buy a webinar subscription? Webinar subscriptions are for members only. To join, visit www.icma.org/join.
The old webinar subscription was for live webinars only. Is that still the case? No! With our new classroom upgrade subscribers now have 90-day on-demand access for each webinar included in their subscription.
I have a webinar subscription but the system is asking me to pay for a webinar. You most likely have added a webinar directly from our online calendar or have clicked a purchase link that was included in a marketing message. As a webinar subscriber you don't have to add webinars to your cart; they are already included in your dashboard. To download instructions on how to access them, visit https://icma.org/documents/using-your-webinar-subscriptions
Can I use my webinar subscription for one of your series products like Effective Supervisory Practices? No. The webinar subscription is only for regular single webinars that are regularly priced at $149 for members.
Is there a list of all webinars included in my one-year subscription? In order to remain timely and cover trending, relevant topics, we do not plan our calendar one year out. We cover a wide array of topics from public safety to human resources to council-manager relations. For a current list of upcoming events, visit www.icma.org/events.
Effective Supervisory Practices
How many times a year is this program available? It's available on-demand throughout the year. We conduct live events once per year. So, you may register and begin at any time.
How long is the on-demand access good for? On-demand access is good for 6 months for Effective Supervisory Practices.
Explain my registration options. SINGLE LOG-IN from one room is ideal for a single person or a group viewing in a conference room. There is only one certificate of completion with this option. MULTIPLE STAFF LOG-INS allow your staff to participate from their own device. This function adds individual quizzing, custom certificate printing, and a dashboard that allows you to monitor staff progress. These may be purchased in groups of 10, 25, 50, 75, 100, 200 and 300. Pricing and more details are available here. Upon registration of multiple staff, you will receive an e-mail with instructions for completing the registration process.
Can I use my member rate for staff in my jurisdiction? Yes, you may purchase for your staff and the member rate will apply.
Which books do I need? It is recommended that all participants have their own copy of Effective Supervisory Practices, 5th ed and the Effective Supervisory Skill Building Study Guide. These are sold as a set but may also be purchased individually.
Can I order the books online? No, ICMA does not directly handle the book sales and cannot offer these for purchase online. Books must be ordered directly from the distributor by calling 1-888-280-2370 or sending an email to orders@icma.org.
Are there any discounts on the books? Yes. Members receive a discount. There are also the following quantity discounts: 5-49 copies, 20% discount; 50-99 copies, 25% discount; 100 or more copies, 30% discount.
Are the books available for purchase electronically? No. They are only available for purchase in print.
FAQs: Other
My transcript doesn't show all of my finished programs. We are in the process of manually updating transcripts from our old learning management system. This is a phased effort that will take several months to complete. Please e-mail Julian Lamphear at jlamphear@icma.org if you would like to expedite your records transfer. If possible, include any names of programs that you are missing from your transcript.
What types of continuing education credits do your online programs offer? Our online programs currently offer ICMA CE credits that help credentialed managers maintain their status. We are not affiliated with any other continuing education programs.
Can you invoice me for an online program? Certainly. E-mail your request to Julian Lamphear at jlamphear@icma.org. Indicate the program, jurisdiction billing information, member name and member number and we'll generate an invoice.
I'm trying to play my archive and nothing happens. This is typically a browser issue. Google Chrome in particular has been experiencing difficulty with video playback. Please try another browser and this should resolve the issue.
For technical assistance email icma@commpartners.com
| Access Date | Quiz Result | Score | Actions |
| --- | --- | --- | --- |