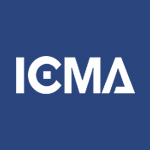 Live Webinars
Asking Police Chiefs the Right Questions to Make the Right, Data-Driven Decisions 8/7/19

Includes a Live Event on 08/07/2019 at 1:00 PM (EDT)

In this webinar, Leonard Matarese debunks some common myths about staffing police departments.

Back by popular demand, Leonard Matarese returns with a police-only presentation to help you make informed policy decisions by knowing what to ask of your police departments.

How many police officers do you really need? How well is your police department performing? Are "officers per 1,000" and "number of calls" really meaningful measures? Matarese will tackle these questions and provide data that will help you rethink the workforce allocation of your police department.

The audience: Local government managers

You and your staff will learn how to:

Understand the difference between "calls for service" and "workload"
Quantify actual workloads in police departments by seasonal and weekday variables and identify whether personnel are allocated correctly
Get the metrics you need from police departments (such as the percentage of police officers' non-committed time) to make staffing decisions
Learn alternative strategies for handling calls for service
Establish goals and priorities and know what you need to analyze
Set measurable goals, identify performance problems, and apply strategies to follow the path of continuous improvement

Leonard Matarese

Director of Research and Project Development, Center for Public Safety Management

Leonard Matarese is the director of Research and Project Development for the Center for Public Safety Management, the exclusive provider of public safety technical assistance to ICMA. Leonard has 46 years of experience as a law enforcement officer, police chief, public safety director, city manager and major city human resources commissioner. He has conducted or managed over 250 studies of public safety agencies with particular attention to matching staffing issues with calls for service workload.

$i++ ?>

Building Customer Service into Local Government

Includes a Live Event on 07/23/2019 at 1:00 PM (EDT)

Learn how to improve your local government's customer service

While providing good customer service is a necessity for most businesses, it is equally if not more essential in the public sector, where a single negative interaction with a local government employee or department can tarnish a community member's view of their jurisdiction as a whole. As such, it's crucial that your employees understand its importance and exhibit a high level of customer service acumen.

In this webinar, you'll join ICMA's Senior Technical Specialist Cory Fleming and 311 advocate James Sullivan as they delve into the theory and practice behind providing a great customer experience for your community. This program will cover:

The key differences between private and public sector customer service
The science behind the customer experience
How to use technology to improve your jurisdiction's service
How to foster a customer-oriented mindset in your organizational culture

Cory Fleming

Senior Technical Specialist, ICMA

Cory Fleming is a Senior Technical Specialist with the International City/County Management Association (ICMA). Fleming has written extensively about the use of data and technology for improved local government service delivery and performance measurement in various capacities. Among her responsibilities, Fleming works with ICMA's Smart Communities Advisory Board, comprised of 25 ICMA members from across the U.S. and Canada who work to enable local government professionals to build "smart communities" through the use of data and technology. The board helps guide and participate in ICMA's emerging smart community research, education, and outreach activities.

$i++ ?>

James Sullivan

Public Sector Customer Experience Advocate

James Sullivan is a Public Sector Customer Experience Advocate. He is passionate about the power of government customer service systems to change communities positively the lives of municipalities' residents, businesses, visitors, and other constituents. He has served as trusted advisor to government clients across the country, providing expertise on the full range of issues facing government systems implementations: from developing the initial business case through technology acquisition and deployment, facility design, change management, training, and end-user adoption.

James' clients include the municipalities of Atlanta, Grand Rapids, Montgomery County MD, Newark NJ, Philadelphia, Cleveland, San Antonio-Bexar County, Clearwater-Pinellas Fl., Washington Suburban Sanitary Commission, and the U.S. Veterans Administration among others.

$i++ ?>

2019 Effective Supervisory Practices Webinar Series

Back by popular demand is ICMA University's Effective Supervisory Practices Webinar Series. Based on the ICMA bestseller, this six-part webinar series is an opportunity to bring practical supervisory training to your jurisdiction without the high costs of hiring consultants.

This six-part webinar series will demonstrate the principles covered in Effective Supervisory Practices (5th edition) and its companion study guide. Designed as a primer for new supervisors, this series is a must for any jurisdiction looking to lead change, improve customer service, or strengthen communication between supervisors and staff.

REQUIRED READING: Effective Supervisory Practices, 5th Edition and Effective Supervisory Skill Building Study Guide (book prices are $84/member; $110/nonmember). To order, please call 1-888-280-2370 or send an e-mail to orders@icma.org. All sales must be prepaid with credit card or check, and all sales are final (no returns accepted unless the publication has been damaged in shipping).

Features:
Longer on-demand access (now 6 months instead of 3)
Easy-to-use platform
Seamless audio
Enhanced polling
Session quizzes

This registration page is for single log-ins only. For more information about purchasing individual logins for multiple staff members, please visit this page.
For technical assistance email icma@commpartners.com