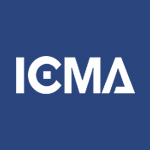 A Budgeting Guide for Local Government 2018 3-Part Series
Register

Non-member - $695
Member in Transition - $395
Member - $395
Learn the fundamentals that every local government manager should know. Back by popular demand, this three-part webinar series takes a forward-looking, strategic approach to budgeting while showing you how to improve the process and promote economic vitality in your community.
Based on ICMA's A Budgeting Guide for Local Government, this series is hosted by Jon Johnson, the Director of Finance and Administration for the Alliance for Innovation. Jon will pull from over 30 years of experience in financial administration for municipalities, counties, school districts, public universities and non-profit entities.
You will discuss:

Lessons for budgeting and the budgeting cycle
Budget preparation and legislative approval
Managing conflict through a budget policy
Executive implementation
Financial controls, communication, and compliance
Accounting and auditing
Capital budgeting
Performance measurement
Who is Right for the Program?
Like the book, this program is designed for local government managers and assistant managers who would like to gain a better understanding of the fundamentals of the budgeting process.
PROGRAM DETAILS
ALL PROGRAMS WILL TAKE PLACE FROM 1:00 TO 2:30 PM EASTERN
Session One – 06/28/2018: The budget, the budgeting cycle, and the evolution of budgeting
Session Two – 07/12/2018: Understanding the financial picture, the future, and the rules
Session Three – 07/19/2018: Effective capital budgeting, community engagement, and indicators of success
REQUIRED READING:
A Budgeting Guide for Local Government, 3rd ed., is required reading. To order, call 770-280-4171. All sales must be prepaid with credit card or check, and all sales are final (no returns accepted unless the publication has been damaged in shipping).
A Budgeting Guide for Local Governments begins 06/28/2018.
FEE
$395 (member; this is a group rate for all staff)

$695 (nonmember; this is a group rate for all staff) (Join ICMA)
This purchase is for a single log-in. There is no limit to the number of staff from your office participating in this webinar from an auditorium or conference room. In the room where staff will participate, you'll need a speaker phone and a computer to view the Web component.
A Budgeting Guide for Local Government 2018: Session 3: Effective capital budgeting, community engagement, and indicators of success

Contains 3 Component(s), Includes Credits

Recorded On: 07/19/2018

In the third and final session, you will discuss effective capital budgeting; indicators of success; proper community engagement; useful budgeting tips.

Learn the fundamentals that every local government manager should know. Back by popular demand, this three-part webinar series takes a forward-looking, strategic approach to budgeting while showing you how to improve the process and promote economic vitality in your community.

Based on ICMA's A Budgeting Guide for Local Government, this series is hosted by Jon Johnson, the Director of Finance and Administration for the Alliance for Innovation. Jon will pull from over 30 years of experience in financial administration for municipalities, counties, school districts, public universities and non-profit entities.

You will discuss:


Lessons for budgeting and the budgeting cycle
Budget preparation and legislative approval
Managing conflict through a budget policy
Executive implementation
Financial controls, communication, and compliance
Accounting and auditing
Capital budgeting
Performance measurement

Who is Right for the Program?
Like the book, this program is designed for local government managers and assistant managers who would like to gain a better understanding of the fundamentals of the budgeting process.

PROGRAM DETAILS

ALL PROGRAMS WILL TAKE PLACE FROM 1:00 TO 2:30 PM EASTERN


REQUIRED READING:

A Budgeting Guide for Local Government, 3rd ed., is required reading. To order, call 770-280-4171. All sales must be prepaid with credit card or check, and all sales are final (no returns accepted unless the publication has been damaged in shipping).


William Bridgeo

City Manager, Augusta, Maine

Bill Bridgeo began his career in municipal government in 1976 when he became the Assistant Town Manager of Killingly, Connecticut. Three years later he was sworn in and spent six years as City Manager of Calais, Maine. Thereafter, he served for eleven years as City Manager of Canandaigua, New York and for the past twenty-one years has been City Manager of Augusta, Maine. He holds a BA in Political Science from St. Michaels College in Vermont and an MPA from the University of Hartford. He has been active throughout his career in his state and national professional organizations including service as the President of the New York State Municipal Management Association. He was a founding member of the ICMA University's Board of Regents. He was the 2007 recipient of the Maine Town and City/County Management Association's Manager of the Year Award. He currently serves on the Executive Board of the Maine Municipal Association and the Ethics Committee of the Maine Town and City Managers Association. He also chairs the executive board of the Maine Service Center Coalition.

He is a member of the adjunct faculties of the University of Maine at Augusta (where he teaches courses in municipal administration) and Thomas College (where he has taught graduate courses in ethical leadership). He is married to Janice Church Bridgeo and they have two grown children.




$i++ ?>

A Budgeting Guide for Local Government 2018: Session 2: Understanding the financial picture, the future, and the rules

Contains 3 Component(s), Includes Credits

Recorded On: 07/12/2018

In the second session, you will discuss understanding the financial picture; being aware of the future: projections, forecasts, and financial planning; complying with the rules: budget and financial policies.

Learn the fundamentals that every local government manager should know. Back by popular demand, this three-part webinar series takes a forward-looking, strategic approach to budgeting while showing you how to improve the process and promote economic vitality in your community.

Based on ICMA's A Budgeting Guide for Local Government, this series is hosted by Jon Johnson, the Director of Finance and Administration for the Alliance for Innovation. Jon will pull from over 30 years of experience in financial administration for municipalities, counties, school districts, public universities and non-profit entities.

You will discuss:


Lessons for budgeting and the budgeting cycle
Budget preparation and legislative approval
Managing conflict through a budget policy
Executive implementation
Financial controls, communication, and compliance
Accounting and auditing
Capital budgeting
Performance measurement

Who is Right for the Program?
Like the book, this program is designed for local government managers and assistant managers who would like to gain a better understanding of the fundamentals of the budgeting process.

PROGRAM DETAILS

ALL PROGRAMS WILL TAKE PLACE FROM 1:00 TO 2:30 PM EASTERN


REQUIRED READING:

A Budgeting Guide for Local Government, 3rd ed., is required reading. To order, call 770-280-4171. All sales must be prepaid with credit card or check, and all sales are final (no returns accepted unless the publication has been damaged in shipping).


William Bridgeo

City Manager, Augusta, Maine

Bill Bridgeo began his career in municipal government in 1976 when he became the Assistant Town Manager of Killingly, Connecticut. Three years later he was sworn in and spent six years as City Manager of Calais, Maine. Thereafter, he served for eleven years as City Manager of Canandaigua, New York and for the past twenty-one years has been City Manager of Augusta, Maine. He holds a BA in Political Science from St. Michaels College in Vermont and an MPA from the University of Hartford. He has been active throughout his career in his state and national professional organizations including service as the President of the New York State Municipal Management Association. He was a founding member of the ICMA University's Board of Regents. He was the 2007 recipient of the Maine Town and City/County Management Association's Manager of the Year Award. He currently serves on the Executive Board of the Maine Municipal Association and the Ethics Committee of the Maine Town and City Managers Association. He also chairs the executive board of the Maine Service Center Coalition.

He is a member of the adjunct faculties of the University of Maine at Augusta (where he teaches courses in municipal administration) and Thomas College (where he has taught graduate courses in ethical leadership). He is married to Janice Church Bridgeo and they have two grown children.




$i++ ?>

A Budgeting Guide for Local Government 2018: Session 1: The budget, the budgeting cycle, and the evolution of budgeting

Contains 3 Component(s), Includes Credits

Recorded On: 06/28/2018

In the first session of the series, you will discuss what the budget is and what to do with it; the budgeting cycle; the evolution of the budget.

Learn the fundamentals that every local government manager should know. Back by popular demand, this three-part webinar series takes a forward-looking, strategic approach to budgeting while showing you how to improve the process and promote economic vitality in your community.

Based on ICMA's A Budgeting Guide for Local Government, this series is hosted by Jon Johnson, the Director of Finance and Administration for the Alliance for Innovation. Jon will pull from over 30 years of experience in financial administration for municipalities, counties, school districts, public universities and non-profit entities.

You will discuss:


Lessons for budgeting and the budgeting cycle
Budget preparation and legislative approval
Managing conflict through a budget policy
Executive implementation
Financial controls, communication, and compliance
Accounting and auditing
Capital budgeting
Performance measurement

Who is Right for the Program?
Like the book, this program is designed for local government managers and assistant managers who would like to gain a better understanding of the fundamentals of the budgeting process.

PROGRAM DETAILS

ALL PROGRAMS WILL TAKE PLACE FROM 1:00 TO 2:30 PM EASTERN


REQUIRED READING:

A Budgeting Guide for Local Government, 3rd ed., is required reading. To order, call 770-280-4171. All sales must be prepaid with credit card or check, and all sales are final (no returns accepted unless the publication has been damaged in shipping).


William Bridgeo

City Manager, Augusta, Maine

Bill Bridgeo began his career in municipal government in 1976 when he became the Assistant Town Manager of Killingly, Connecticut. Three years later he was sworn in and spent six years as City Manager of Calais, Maine. Thereafter, he served for eleven years as City Manager of Canandaigua, New York and for the past twenty-one years has been City Manager of Augusta, Maine. He holds a BA in Political Science from St. Michaels College in Vermont and an MPA from the University of Hartford. He has been active throughout his career in his state and national professional organizations including service as the President of the New York State Municipal Management Association. He was a founding member of the ICMA University's Board of Regents. He was the 2007 recipient of the Maine Town and City/County Management Association's Manager of the Year Award. He currently serves on the Executive Board of the Maine Municipal Association and the Ethics Committee of the Maine Town and City Managers Association. He also chairs the executive board of the Maine Service Center Coalition.

He is a member of the adjunct faculties of the University of Maine at Augusta (where he teaches courses in municipal administration) and Thomas College (where he has taught graduate courses in ethical leadership). He is married to Janice Church Bridgeo and they have two grown children.




$i++ ?>