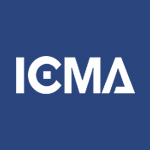 Affordable Care Act and the New Face of EMS
The Affordable Care Act has spurred a sea change in the way emergency medical services are delivered in this country. EMS systems in cities and counties all across America are transforming from the old "You call, we haul, that's all" model, to community-based healthcare providers integrated with the local healthcare system. This is leading not only to a complete reimagining of the services delivered, but new economic models that innovative EMS leaders are capitalizing on to decrease reliance on local tax dollars for support.
Join the Center for Public Safety Management in a webinar to receive an overview of "EMS 3.0", what city and county leaders should expect from a 'transformed' EMS system, how to measure the value of your EMS system in the new healthcare environment, and how to create and implement meaningful performance measures for your EMS system, now, and in the future.
Audience: local government managers and assistant managers, fire/EMS personnel, and public safety officers

You and your staff will:
Learn how the transformation of the healthcare systems is causing a transformation in the EMS service delivery models
Understand ways that innovative EMS agencies have taken advantage of the transformation
Identify 5 key attributes of High Performance/High Value EMS which minimize the impact on city budgets and taxpayers
Learn the 10 questions every city/county manager should ask about their current EMS provider (public or private)
Learn how to develop performance- and value-based metrics to measure the value of current EMS providers, or as a basis for contracting

Tom Wieczorek
Director, ICMA's Center for Public Safety
Tom Wieczorek is currently the Director of ICMA's Center for Public Safety. He has served as a police officer, fire chief, director of public safety and city manager and is former Executive Director of the Center for Public Safety Excellence (formerly the Commission on Fire Accreditation International, Inc.). He has taught a number of programs at Grand Valley State University, Emergency Management Institute, the National Highway Traffic Safety Administration (NHTSA), and Grand Rapids Community College. He testified frequently for the Michigan Municipal League before the legislature and in several courts as an expert in the field of accident reconstruction and fire department management.
He is the past-president of the Michigan Local Government Manager's Association; past president of the Ionia County Memorial Hospital; served as the vice-chairperson of the Commission on Fire Officer Designation and board member on the Commission on Fire Accreditation International; and serves on the NFPA 1710 career committee and NFPA 1730 committee for developing fire prevention standards. He is a board member of the International Accreditation Services, a wholly owned subsidiary of the International Code Council and helped design the State of Michigan's Transportation Asset Management program as its first vice chairperson.
$i++ ?>

Doug Hooten
CEO, MedStar Mobile Healthcare
Doug Hooten is the Chief Executive Officer of MedStar Mobile Healthcare in Fort Worth, Texas. He has over 37 years of experience in EMS, having served as senior vice president of operations and regional director for American Medical Response, CEO of the Metropolitan Ambulance Service Trust (MAST) in Kansas City, and a variety of leadership roles with Rural/Metro Ambulance, Inc. in South Carolina, Georgia, Ohio and Texas. He has demonstrated considerable expertise in change management, cost optimization, process improvement and clinical excellence. Having started his career in EMS as a field paramedic in Conroe, Texas, Hooten holds an undergraduate degree in business administration from Sam Houston State University in Huntsville, Texas and a Master of Business Administration from Rockhurst University in Kansas City, Missouri. He serves on the National EMS Advisory Committee (NEMSAC), and is the president of the Academy of International Mobile Healthcare Integration. Doug is also a Board Member for the American Ambulance Association and the Texas EMS Alliance. An expert in Mobile Integrated Healthcare, Doug is a co-author of the Jones and Bartlett book "Mobile Integrated Healthcare – Approach to Implementation" and is a regular speaker for industry conferences.
$i++ ?>

Matt Zavadsky
Chief Strategic Integration Officer, MedStar Mobile Healthcare
Matt Zavadsky is the Chief Strategic Integration Officer at MedStar Mobile Healthcare, the exclusive emergency and non-emergency EMS/MIH provider for Fort Worth and 14 other cities in North Texas, the recipient of the EMS World/NAEMT 2013 Paid EMS system of the Year and the only agency to be named an EMS10 Innovator by JEMS Magazine. MedStar provides advanced life support ambulance service to 436 square miles and more than 936,000 residents and responds to over 135,000 calls a year with a fleet of 57 ambulances. MedStar is a high performance, high value Emergency Medical Services system, providing advanced clinical care with high economic efficiency. Matt has helped guide the development and implementation of several innovative programs with healthcare partners that have transformed MedStar fully as a Mobile Integrated Healthcare (MIH) provider, including high utilizer, CHF readmission reduction, observational admission reduction, hospice revocation avoidance, 9-1-1 nurse triage programs and a partnership with home health agency. He is also the co-author of the book "Mobile Integrated Healthcare – Approach to Implementation" published by Jones and Bartlett Publishing. He has 37 years' experience in EMS and holds a Master's Degree in Health Service Administration with a Graduate Certificate in Health Care Data Management. Matt is a frequent speaker at national conferences and has done consulting in numerous EMS issues, specializing in mobile integrated healthcare, high performance EMS system operations, public/media relations, public policy, costing strategies and EMS research. Matt is a board member of the National Association of EMTs, and chairs their MIH and EMS Data Committees. He is also Adjunct Faculty for the University Of North Texas Health Science Center, Department of Health Management and Policy, as well as an appointed committee member to the Joint Commission's Home Care Professional and Technical Advisory Committee (PTAC) and the Lewin Group's Hospital Outpatient Quality Reporting (HOQR) Program Stroke and AMI Expert Work Group, developing metrics for use in value-based purchasing measures for emergency departments.
$i++ ?>
Key:

Complete

Next

Failed

Available

Locked
Open to view video.
90 minutes
1.50 ICMA CE credits | Certificate available
1.50 ICMA CE credits | Certificate available