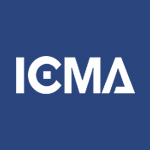 Better Together: Building Effective Intergovernmental Partnerships
Includes a Live Event on 10/05/2022 at 1:00 PM (EDT)
Register

Non-member - $249
Member in Transition - Free!
Member - $149
It's a difficult time for the public sector right now, as local governments struggle to maintain existing programs and services while contending with dwindling budgets and recruitment and retention challenges. While collaborative efforts between jurisdictions are nothing new, the advantages they can bring are perhaps more relevant than ever; as such, it's crucial for managers and other public sector leaders to know how to build and maintain such partnerships.
In this webinar you'll explore case studies from three different jurisdictions/agencies involved in intergovernmental partnerships, and will learn how a similar arrangement could benefit your own government. Topics will include:
How to get your partnership efforts off the ground
Who should be involved in the process
Common challenges the partnership may face and how to overcome them
John Mauro
City Manager, City of Port Townsend, WA
John Mauro is the City Manager of the City of Port Townsend, Washington. He has been in that role since 2019 and has since focused on navigating through the uncertainty of the COVID pandemic, recruiting and building a capable and collaborative team, engaging in new ways with the community, and developing strong and lasting partnerships.
John spent nearly 7 years in New Zealand, serving as the first Chief Sustainability Officer in Auckland, a city of 1.7 million. He and his team provided thought leadership and drove strategic change for a more sustainable and resilient Auckland. The main focus was the development of an integrated, inclusive and innovative climate action plan with broad multi-sector support. He was part positive champion, part incessant critic of the largest council in Australasia.

John has over 20 years of experience in climate and sustainability-related policy, research and advocacy. He worked as Policy Director for a transport not-for-profit, helped deliver the US Mayor's Climate Protection Agreement and Seattle's first climate plan while in the Mayor's Office of Sustainability and Environment, and ran an organization dedicated to smart growth policy and advocacy. He's also taught at a small university in Vermont, led groups of students on immersion courses in the Himalaya and spent a year of independent research on four continents studying shamen and creation stories.

John loves to explore on foot, bike, kayak and ski. He's also a grateful husband and an inspired father of a 7-year old who gently demands
$i++ ?>
John Elsesser
Town Manager, Town of Coventry, CT
John Elsesser has served as Town Manager since 1988 and has served in other CT Towns as an assistant since graduating from University of Hartford in 1982 with an MPA. He is a Credentialed Manager through ICMA. He also serves in a leadership capacity at the regional and State level, including positions as President of the Tolland County Chamber of Commerce and on the Board of Directors of CCM, COST and Chairman of the Connecticut Interlocal Risk Management Agency (CIRMA). He also serves on the State E-911 Commission and the State Emergency Response Commission.
$i++ ?>
Ted Cooke
General Manager, Central Arizona Project
The Central Arizona Project is Arizona's largest renewable water supply, transporting and delivering approximately one-half of Arizona's Colorado River apportionment to the interior of the state.
Ted was appointed General Manager in March 2016, reporting to the Board of Directors and responsible for carrying out the Board's policy directives and overseeing all operational aspects of CAP. Previously, he was Interim General Manager and Deputy General Manager, Finance and Administration. Ted joined CAP in 1999.
Ted's four-decade career in utilities, technology, finance and operations has also included positions at Xerox Corporation, Luz International Limited, the world's pioneer commercial solar power developer and operator, and OESI Power Corporation, a geothermal power developer and operator.
Ted has earned a BS in Physics from Loyola Marymount University, an MBA in Operations Management and Management Science from UCLA, and a DBA in Management from California Coast University.
$i++ ?>
Key:

Complete

Next

Failed

Available

Locked
Better Together: Building Effective Intergovernmental Partnerships
10/05/2022 at 1:00 PM (EDT) | 90 minutes
10/05/2022 at 1:00 PM (EDT) | 90 minutes
Live Viewing: 1.50 ICMA CE credits and certificate available
Live Viewing: 1.50 ICMA CE credits and certificate available