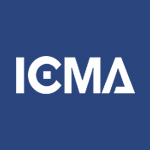 Connecting Climate Priorities to the Budget Process
Register

Non-member - $70
Member in Transition - Free!
Member - Free!
Governments must continually juggle multiple issues of immediate importance, and while resource scarcity and organizational constraints make it difficult to address "new" issues such as Climate Action, local governments don't have the luxury of not preparing. However, they do have a unique opportunity to prepare their communities for the impacts of climate change. At the local government level, resources and opportunities exist, but these must be reviewed and prioritized for action. Local governments know their communities and their citizens and can create climate action plans customized for the specific circumstances of their communities.
In this webinar, learn how organizations can assemble and activate a climate budget by:
Creating a program dataset
Measure all programs against climate action goals
Develop and apply insights
Accelerate investments in infrastructure and initiatives to address the climate challenge
This webinar is complimentary for ICMA members thanks to the sponsorship of an ICMA Strategic Partner who will have access to registration information.
ICMA Practice Areas: [7] Strategic Planning; [8] Policy Facilitation and Implementation; [12] Financial Management and Budgeting
Chris Fabian
Co-founder, ResourceX
Chris Fabian is Founder and CEO of both the Center for Priority Based Budgeting and Resource Exploration. Priority based budgeting (PBB) is a leading best practice in local government and a powerful lever for change. ResourceX provides the software solution and powerful analytic tools to implement a priority based budget using data and evidence to transparently and exponentially improve results for citizens and the community. He combined both companies in 2017 under ResourceX, with staff members in Colorado, North Carolina, Texas, New Mexico, Michigan and Ohio. PBB is now practiced and applied by over 200 organizations across North America.
Chris's journey into the world of Government Finance began in 2003, when his very first company, the Local Government Solutions Group, was a partner to David Osborne's "Public Strategies Group" – Osborne, if the name is familiar was co-author of "Reinventing Government" and "The Price of Government." In partnership with Public Strategies, Chris worked with some of the country's first pioneers in "Budgeting for Outcomes" – the process that first attempted to propose an alternative to traditional line-item budgeting approach, emphasizing the "Outcomes" that the public gets for its money.
From 2005-2008, Chris's work centered on creating the Priority Based Budgeting process while a local government practitioner. "PBB" is currently recognized as a leading practice by the International City/County Management Association (ICMA), the Government Finance Officers Association (GFOA) as well as the Alliance for Innovation.
$i++ ?>
Grant Ervin
Director of Environmental Social Governance and Innovation, S&B USA Construction
Grant recently joined S&B USA Construction as Director of Environmental Social Governance and Innovation, where he will work to make a regional, national and global impact. Prior to this position, Grant served as the Chief Resilience Officer and Assistant Director for the Department of City Planning for the City of Pittsburgh. In this role, Grant oversaw the integration of sustainability and resilience into City services, programs, and policy. He worked to make the City of Pittsburgh a smart, sustainable, and resilient city by fostering partnerships, leveraging assets, and finding creative ways to solve problems. He was integral to the City's implementation of Priority Based Budgeting. Prior to joining the City of Pittsburgh, Grant served as the Regional Director for10,000 Friends of Pennsylvania, a statewide sustainable development policy organization, and as Public Policy Manager for Pittsburgh Community Reinvestment Group (PCRG).
$i++ ?>
Key:

Complete

Next

Failed

Available

Locked
Connecting Climate Priorities to the Budget Process
04/20/2022 at 1:00 PM (EDT) | 90 minutes
04/20/2022 at 1:00 PM (EDT) | 90 minutes
Live Viewing: 1.50 ICMA CE credits and certificate available
Live Viewing: 1.50 ICMA CE credits and certificate available