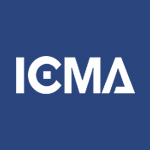 Free Webinar: Disaster Recovery in the Aftermath of Hurricanes Harvey and Irma
As communities are left with the devastating effects of Hurricanes Harvey and Irma, they will soon be faced with making decisions that will shape their path to recovery. The recovery process can be long and complex. However, recovery can also be an opportunity. If managed successfully, communities can recover from the disaster stronger, safer, and more resilient. Making strategic and timely decisions about the recovery approach is critical to any long-term recovery plan.
This webinar will provide a disaster recovery overview for local governments. You and your staff will discuss:
What you need to know about available disaster programs
FEMA Public Assistance
FEMA Mitigation
HUD funding provided through the Community Development Block Grant Disaster Recovery (CDBG-DR)

Paul J. Shives
Business Administrator
Paul J. Shives has been the business administrator for the township of Toms River, New Jersey since 2009. He has 40 years of professional municipal management experience and has been a member of ICMA for 39 years. Additionally, Paul is an adjunct professor of political science.
$i++ ?>

Matthew Hochstein
Director of Market Strategy and Implementation
Matt Hochstein is a skilled leader with extensive experience managing and delivering complex projects. Widely regarded as an accomplished facilitator and skilled at guiding senior-level briefings, programmatic workshops, and policy implementation strategies, he has extensive experience staffing and managing teams of various sizes.
Matt's career is filled with notable achievements, but three in particular stand out: he designed a test strategy and served as test manager for the world's first integrated testing effort between SAP and GIS leading a testing team of over 30 people; he led a 25-person team in the New Madrid Seismic Zone (NMSZ) Catastrophic Planning initiative, the first and largest multi-state/multi-region effort for the Federal Emergency Management Agency (FEMA), spanning four FEMA regions and eight states; he transformed FEMA's post-disaster commodity distribution strategy by developing a data collection and analysis tool that modeled required commodity levels.
Currently Matt is responsible for developing and implementing Hagerty's 2016 Business Development and Executive Relationship Plan. Matt also manages Hagerty's Washington, D.C. office, where his responsibilities include coordinating all federal business activities and collaborating with Hagerty leaders across the firm on significant company-wide initiatives. Prior to Hagerty, Matt worked with Deloitte Consulting as a Manager in the Strategy and Operations practice area; there he was responsible for operational management of client engagements in addition to supporting business development and personnel management within the firm. At Credit Suisse Securities, Matt worked in the Strategic Change Management Group where he managed global resources by through implementation of operations-focused initiatives. Matt's first consulting role was with Public Consulting Group, Inc. where he was elevated to the level of Senior Consultant while managing third party liability/recovery contracts for multiple State Medicaid Agencies. Matt is a certified Project Management Professional (PMP) and completed the Homeland Security Exercise and Education Program (HSEEP). He received a Master of Business Administration from the Kenan-Flagler Business School, University of North Carolina, and, a Bachelor of Arts, Government, from Wesleyan University (CT). He lives in Virginia with his wife and children.
$i++ ?>

Mark Misczak
Director of Recovery
Mark Misczak has 24 years of leadership and experience in emergency management, policy and regulatory development, and delivery of federal disaster programs, most recently helping New York City recover from Hurricane Sandy. Mark is CEM credentialed and recognized as a national expert in complex disaster recovery efforts. Prior to joining Hagerty, Mark served as the Deputy Director of FEMA's Individual Assistance (IA) division, where he oversaw the programs that delivered funding and direct assistance to our nation's disaster survivors. Mark led many transformational events while at FEMA, including his service as the Director of the office of Cerro Grande Fire Claims and as Deputy of FEMA's Integrated Services Team that responded to the Deepwater Horizon Oil Spill.
While serving as a Deputy Director in FEMA's Recovery Directorate, Mark spent the first three months in New York City advising Mayor Michael Bloomberg's Housing Recovery Office and other local officials. He worked in partnership with other FEMA leaders, the Governor's Office and the Mayor's staff to provide assistance to survivors in ways never previously offered by FEMA. One of the key programs Mark helped institute was the NYC Rapid Repairs Program, a novel program praised for its innovations and efficiencies in serving the needs of disaster survivors. To develop Rapid Repairs, Mark recommended changes, provided commentary and advice, and suggested improvements based on his extensive knowledge of FEMA policies and regulations. The finished program is the one that will best get the work done, and clearly the one FEMA is eager to approve.
Upon leaving FEMA, Mark joined Hagerty Consulting as the Director of Recovery. In this role, he is a key policy advisor to the New York City Office of Management and Budget. His signature accomplishments in this executive consulting role include:
- Directing the development and submission of the City's FEMA federal grant claims for over $9.5 billion in reimbursements for Sandy related damages across 54 City agencies;
- Leading a team of six consultants in the delivery of $4 billion in HUD funded disaster recovery programs (housing recovery, business recovery, and City infrastructure recovery and resiliency investments);
- Coordinating and providing strategic guidance to the City's sub-applicants across multiple federal disaster recovery funding streams including, but not limited to, FEMA PA, HUD CDBG – DR, and FHWA and FTA ER, to ensure compliance and streamline program delivery;
- Developing a historic agreement with FEMA on Direct Administrative Costs, which will result in reduced administrative burden for both FEMA and the City; and
- Designing the operational components and agreements utilized in implementing the new Section 428 Public Assistance Alternative Procedures pilot program for permanent work. This new pilot program was created by the Sandy Recovery Improvement Act and is helping applicants to rebuild in more functional and resilient ways.
Mark is a graduate of the Senior Leadership Program from George Washington University and Harvard University's National Preparedness Leadership Initiative. He travels widely on assignment, is in high demand as a speaker, and calls Virginia home.
$i++ ?>
Key:

Complete

Next

Failed

Available

Locked
Disaster Recovery Recording
Open to view video.
Open to view video.
90 minutes
1.50 ICMA CE credits | Certificate available
1.50 ICMA CE credits | Certificate available