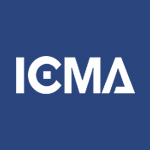 Here to Help: Improving Your Government's Customer Service
Recorded On: 12/16/2020
Register

Non-member - $249
Member in Transition - Free!
Member - $149
While we've come to expect a high standard of customer service from the private sector, in the public sector the stakes are even higher - a single negative interaction can tarnish a citizen's view of their local government as a whole. As such, a commitment to great customer service should be reflected in your jurisdiction's policies, procedures, and hiring practices.
In this webinar, you'll join a panel of ICMA members as they explore some of the internal steps your jurisdiction can take to enhance the customer experience. This webinar will cover:
How to instill a commitment to customer service in your organization's culture
Implementing internal customer service training programs
How to tie performance measures and metrics to the budget and strategic plan
Methods for collecting internal and external feedback on your efforts to improve customer service
Hiring staff with positive customer service attributes
ICMA Practice Areas: [4] Staff Effectiveness; [6] Strategic Leadership; [9] Community and Resident Service
In recognition of the hard work and selfless service of the local government community during these uniquely challenging times, we are offering a discount on webinar registration rates. Enter the code PSAD2020 during checkout to get $50 off the price of this webinar.
James Lewis
City Manager, Pismo Beach, CA
Jim Lewis became city manager of Pismo Beach on March 1, 2013. Prior to serving as city manager of Pismo Beach, Jim served as the assistant city manager and president of the office of economic development for the City of Atascadero. Prior to this role, Jim served as the assistant to the city manager for the City of Claremont. In both positions, Jim was successful in transforming downtowns and building pride and positive relationships amongst business owners, community groups, neighborhoods and the city.
Jim served as president of the Municipal Management Association of Southern California (MMASC) in 2001 and currently serves as the First Vice President of the League of California Cities City Manager's Department ad as a Trustee of the California City Management Foundation.
$i++ ?>
Alan Vanderberg
County Administrator, Ottawa County, MI
Al Vanderberg has served as County Administrator of Ottawa County, MI since December 2003. Prior to Ottawa, Al previously served as DCA of Kent County, MI, CM of South Haven, MI. Al earned his Bachelor of Arts Degree in Political Science from the University of Michigan and Master of Public Administration Degree from Michigan State University.
Al served as President of the Michigan Municipal Executives, Michigan Association of County Administrative Officials (MACAO), Chair of the Grand Valley Metropolitan Council (GVMC) Board of Directors, and Chair of the former West Michigan Strategic Alliance. He was appointed by Gov. Snyder to the Michigan Municipal Services Authority Board of Directors and Executive Committee and was appointed by Gov. Snyder and reappointed by Gov. Whitmer to the Michigan Lead Contamination in Children Elimination Commission. Al is a member of the MI Department of Civil Rights Council for Government and Education on Equity and Inclusion. Al also serves as Government Coordinator for the MI American Legion Girls State Program and became an Affiliate of the MSU Extension Center for Local Government Finance and Policy in 2016.
Al is a member of the adjunct faculty of Grand Valley State University where he teaches in the undergraduate and masters programs. He also writes and speaks frequently on local government management topics and issues.
$i++ ?>
John Bodner
Chief Operating Officer, Lee County, FL Tax Collector's Office
John Bodner recently joined the Lee County Florida Tax Collectors office as Chief Operating Officer in which he over sees the collection of $1.5 billion in taxes that support all Counties, Municipalities and other taxing authorities of Lee County Florida. The majority of John's career was spent in the County Administrators Office of Horry County South Carolina where he served as Strategy and Performance Officer. John has served on many boards and committees including the Kentucky Project Management Institute Advisory Board, ICMAs Technical Advisory Board, ICMA Welcome Ambassadors and the Lee County School District Finance Advisory Committee. John's professional experience has been dedicated to transforming agencies by implementing more efficient operations through successful process improvement and performance management. John has also been heavily involved in agency wide strategic planning throughout his career.
John received his undergraduate degree from Eastern Kentucky University where he majored in Accounting. After his undergraduate degree he received his MBA from Murray State University. Following his graduate degree John pursued becoming a certified Project Management Professional and then pursued numerous local government trainings and leadership development programs such as ICMA Emerging Leaders Development Program and South Carolina Local Government Leadership Institute.
$i++ ?>
Key:

Complete

Next

Failed

Available

Locked
12/16/2020 at 1:00 PM (EST) | 90 minutes
12/16/2020 at 1:00 PM (EST) | 90 minutes
1.50 ICMA CE credits | Certificate available
1.50 ICMA CE credits | Certificate available