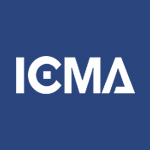 ICMA Coaching: 2020 Coaching Webinars Package
Register

Non-member - Free!
Member in Transition - Free!
Member - Free!
ICMA Coaching Program webinars are opportunities for local government professionals of all career stages to learn about new and leading practices, strategies and tactics, and developing issues and trends in the field. The six Webinars are:
Workplace Conduct: How to Deal With Water Cooler Talk
Managing and Mastering Council-Staff Relationships: The Nuance of Governance
Lessons in Value-Based Leadership: Leading With Principle
Managing Hostility in Public Discourse: Living in an Age of Anger
Charting Your Future: Developing Your Personal Strategic Plan
Talent Management in the 21st Century: Growing, Attracting, an Retaining Your Best
Participation in this free coaching webinar series qualifies for ICMA Voluntary Credentialing Program credit.

Can't attend? Register and receive an automatic e-mail notice when the recording is available.