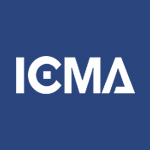 ICMA FREE 2022 Coaching Webinar - Community Engagement: The Art of Doing it Well
Register

Non-member - Free!
Member in Transition - Free!
Member - Free!
We've all seen it play out through the media – a community leader does a poor job of relaying the message about a difficult issue and the community reacts through protests, tense town hall meetings, and angry comments on social media. Engagement with residents is about skill sets but it is also an art. Communities that do it well are often seen as utopias and those that do it poorly are labeled as dystopias. In this webinar, panelists will share different viewpoints and challenge the audience to get out of their comfort zones and consider the position of the other side.
Topics:
What is community engagement?
The many ways to engage with the community – it is an art. What are different ways to engage with communities of different socioeconomic and racial demographics?
What are specific tools on how to do it well? Hear real world examples.
Can't attend? Register and receive an automatic e-mail notification when the recording is available.
Odie Donald
Chief of Staff
Atlanta, GA
Regarded as a national leader in public administration, Odie Donald II serves as Chief of Staff to Atlanta Mayor Andre Dickens. As Chief of staff Odie serves as chief advisor to the chief executive supporting the delivery of services in Georgia's largest city. Prior to joining the Dickens' administration, Donald served as Administrator for the consolidated government of Augusta – Richmond County. Under Donald's leadership Augusta improved bond ratings at the Augusta Municipal Airport (to BBB), received the certificate of excellence for financial reporting (GFOA), and administered more than $100 million allocated through the American Rescue Plan Act (ARPA) aimed at mitigating the impacts of the global public health emergency. He is also credited with delivering key economic development initiatives including streamlining reviews of commercial and residential plans, and delivering Augusta's most diverse special purpose local option sales tax (SPLOST) program (passed by the public at 72%). During his tenure, Donald also launched key transparency and diversity initiatives highlighted by a pilot body camera program, a $15 an hour minimum wage for city employees, a countywide non-discrimination ordinance, and delivery of the first comprehensive blight ordinance in Augusta's history.

Donald also has the distinction of serving as the first City Manager for Georgia's fifth-largest city, the City of South Fulton. Under Donald's leadership, South Fulton eliminated a $25 million deficit, doubled revenues, established the first positive fund balance (FY2021 $45 million) in the city's history, streamlined service delivery, and set the strategic path for the city through robust land use, transportation, quality of life and the city's first strategic plan.
Donald also served as the State Labor Administrator for the District of Columbia where he delivered a long list of accomplishments which included: transforming the public workforce system into a national model, expanding the nation's largest summer youth program, leading an array of public-private partnerships – including the opening the DC Infrastructure Academy, doubling spending with small business enterprises (SBEs), and awarding millions through micro-loans and grants to small businesses. Donald's tenure is nationally recognized for inspiring measurable change in one of the nation's most critical communities. As one of the nation's top workforce professionals, Donald holds the distinction of being the only person to transition two-state systems (Georgia and the District of Columbia) through the implementation of WIOA, which was signed into law by President Barack Obama in 2014.
Donald is also an active civic leader serving as President of the National Forum of Black Public Administrators- Metro Atlanta Chapter, a member of the Georgia Forward Board of Directors, the WorkSource CSRA Board of Directors, the Augusta University MPA Advisory Board, and the 2021 executive cohort for Leadership Augusta. Donald is a proud graduate of Georgia State University, earning a Bachelor of Arts in History in 2003 and a Master of Business Administration (MBA) in 2012. Donald has been recognized as one of the southeast United States' most prominent young professionals, being named 40 Under 40 by Georgia Trend magazine in 2015, as well as a 2018 YoungGov 40 honoree by Young Government Leaders and the inaugural 40 under 40 class of honorees for Georgia State University in 2018 joining a host of innovators in business, government, politics, and education. Donald also received the John F. Wall award from the National Association of State Workforce Agencies in 2018 and has been recognized as a regional influencer by Who's Who in Black Atlanta in 2016, 2018, 2019, and 2020.
$i++ ?>
Matt Leighninger
Head of Democracy Innovaton
National Conference on Citizenship
Matt Leighninger is the Executive Director of the Deliberative Democracy Consortium (DDC), an alliance of the major organizations and leading scholars working in the field of deliberation and public engagement. The DDC represents more than 50 foundations, nonprofit organizations, and universities, collaborating to support research activities and advance democratic practice in North America and around the world. Over the last nineteen years, Leighninger has worked with public engagement efforts in over 100 communities, in 40 states and four Canadian provinces. He is a Senior Associate for Everyday Democracy, and serves on the boards of e-democracy.org, the National School Public Relations Association, The Democracy Imperative, and the Participatory Budgeting Project. Leighninger has advised a number of foundations, including the Knight Foundation, Kellogg Foundation, Mott Foundation, Bertelsmann Foundation, Whitman Institute, newDemocracy Foundation, and the Philanthropy for Active Civic Engagement affinity group. He has worked with government agencies and national associations on their public engagement strategies, including the National League of Cities, American Bar Association, International City/County Management Association, Alliance for Children and Families, NeighborWorks America, Centers for Disease Control, Grassroots Grantmakers, CFLeads, Environment Canada, and the League of Women Voters. Leighninger's first book, The Next Form of Democracy: How Expert Rule is Giving Way to Shared Governance – and Why Politics Will Never Be the Same, traces the recent shifts in the relationship between citizens and government, and examines how these trends are reshaping our democracy. Two of his recent publications, Planning for Stronger Local Democracy (National League of Cities, 2011) and Using Online Tools to Engage – and be Engaged by – the Public (IBM Center for the Business of Government, 2011) provide practical suggestions for aspiring democracy-builders.
$i++ ?>
Carla Banks
Director of Communications and Marketing
Greensboro, NC
Carla Banks joined the City of Greensboro in April 2016 as the Communications and Marketing Director. Most recently she served as the first Director of Public Affairs for Orange County, NC and previously as the Manager of Communications for the City of Kissimmee, FL.
In addition to her work directing local government communications, Banks was also a news anchor and reporter, working for television stations in Florida, Georgia and Missouri.
In her current role with the City, she oversees the communications division, Greensboro Television Network, graphic services/print shop division and its mail room services, and Contact Center.
Banks is a graduate of the University of Florida College of Journalism and Communications. She also earned a master's degree in Public Relations Management and Administration from Mountain State University in Beckley, WV.
$i++ ?>
Key:

Complete

Next

Failed

Available

Locked