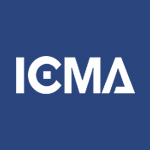 ICMA Free Coaching Webinar - Best Practices to Manage Public Spaces
Recorded On: 04/21/2021
Register

Non-member - Free!
Member in Transition - Free!
Member - Free!
According to a study by the National Research Center, one of the top ten things that residents want in their community is the ability to be close to nature. Community parks and other open spaces where people can gather outside are important to residents. Most of us would agree that these areas are good for the community and there are many different ways to use these spaces; however, there can be challenges in operating and maintaining them. Our panelists will give you some best practices in managing public spaces.
Topics:
1. How do we ensure that our public spaces best meet the needs of our community and are welcomed as true assets by our residents and businesspersons?
2. What are some innovative ways to utilize "typical" public facilities in non-traditional, more attractive ways? (public art, water detention facilities, green roofs)
3. How can you promote the use of your public spaces and ensure that your public spaces are clean and welcoming?
4. What happens when the unplanned occurs—protests, homelessness, destruction of public property, etc? Are there groups in the community that you can build relationships with to help keep the community safe during unrest.
Can't attend? Register and receive and automatic e-mail notification when the recording is available.
Jen Krava
Director of Programming and New Initiatives
Forecast Public Art
Jen Krava, Director of Programming + New Initiatives, holds aMaster in Design Studies, with a focus on Art, Design and the Public Domainfrom Harvard Graduate School of Design, where she graduated with commendationand received the Unsung Hero Award. She also holds a Master in LandscapeArchitecture from the University of Minnesota College of Design, and was a 2011Yale studio painting research fellow.
AsDirector of Programming + New Initiatives, Jen sets the vision and strategy forall programming at Forecast. She also facilitates RFQ and artist selectionprocesses, writes public art master plans, manages the artist grant program,and creates and facilitates in person workshops and trainings.
Jenis an Adjunct Professor in the College of Design at the University ofMinnesota, co-editor of _SCAPE, ASLA-MN's publication, and a visual artist,studying the body as a site, performative garments, and analog technologies.
$i++ ?>
Eileen Richardson
CEO
Downtown Streets Team
Eileen has been building and refining a non-conforming solution to homelessness, called Downtown Streets Team for close to 15 years. She has relentlessly pursued her vision to build positive communities which include and empower unhoused people throughout Northern CA.
Eileen has had an incredible career - 15 years in the high-tech industry - 10 as a venture capitalist and 5 as CEO of two high tech companies. It was Eileen's love of music and belief that the internet could change the world that led her to be the become the first CEO of Napster, where she helped grow the infamous startup from a few thousand users to 20 million--the fastest growing brand in history at the time.
Guided by the principle that everyone deserved the opportunity to become a proud, productive member of their community, and driven to reduce the impacts of homelessness, such as litter and panhandling, on the community and downtown areas, Eileen launched the very first Downtown Streets Team (DST) in 2005.
Over the years, Eileen has relentlessly pursued this vision to build positive communities which include and empower unhoused people throughout Northern CA. Since its inception, DST has grown from serving four Team Members (homeless volunteers), a $45,000 annual budget, and Eileen as the sole employee to an agency with an annual budget of $8M operating Teams in over a dozen cities in eight counties in California and two satellite operations in Florida, and serves 1000+ Team Members a year.
DST has been named one of only five 'Evidence-Based Best Practices in Ending Homelessness' in the State of California according to the 2018 Homelessness Task Force Report released by the League of California Cities and the California State Association of Counties and is nearing its 2000th success story. The program has also been named a 'Top 50 Innovation in American Government' by the Ash Institute at Harvard's Kennedy School and has been acknowledged by city leadership in every city it operates in as "outstanding, best in class or innovative ".
For her pioneering leadership at the helm of DST, Eileen has also been recognized as an influential visionary. In the Spring of 2018 Eileen was named one of 30 Visionaries by the New York Times, using innovative technology for good; she has been named a Paul Harris Rotary Fellow; and recognized with the 'Athena Lifetime Achievement Award' in 2015 by the Chamber of Commerce in Palo Alto. Most recently, Eileen is being recognized as a winner of the 2019 James Irvine Leadership Award.
As a leader in the world of nonprofit employment, DST has also been recognized as an outstanding place to work and has received numerous 'Best Nonprofit to Work For' awards from The Nonprofit Times. Eileen is the mother of two, and grandmother of two. She lives in Mountain View, CA and studied both Accounting and Business Administration at St. Thomas Aquinas College.
Her belief remains: every person deserves, needs and wants a meaningful position in their community and that unhoused people are the solution to homelessness.
$i++ ?>
Dominic Iacofano
CEO, President
MIG
Daniel Iacofano (Ph.D., FAICP, FASLA) is internationally recognized as an innovator and thought leader in urban planning and design, strategic planning, organizational development, facilitation, and consensus building. His career is as multifaceted as the field he chose to pursue and the firm he helped co-found. The breadth of planning not only encompasses everything he enjoys, it enables him to do what he does best—engage others in creative problem-solving to improve people's lives. From policy- and place-making to systems and structures, Daniel has worked with hundreds of communities and organizations around the world to think strategically and critically about achieving desired change. No matter what the project entails—restoring a river, developing a downtown, or repurposing a public agency—his comfort with complexity and his dexterity with details enables him to guide clients through the process of evaluation, decision-making and implementation. The management, facilitation, and listening skills he has honed over three decades enable him to readily assess needs and identify a path forward. Regardless of the size, shape or current state of a project, Daniel will always "push the quality envelope" and seek innovation in arriving at solutions. He delivers the best outcomes possible within given constraints and against sometimes opposing forces. With his extensive range of experience and expertise in physical, environmental, and strategic planning, clients and communities across the nation often find that his impact lasts well beyond his involvement.
$i++ ?>
Key:

Complete

Next

Failed

Available

Locked
04/21/2021 at 1:30 PM (EDT) | 90 minutes
04/21/2021 at 1:30 PM (EDT) | 90 minutes
1.50 ICMA CE credits | Certificate available
1.50 ICMA CE credits | Certificate available