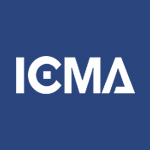 ICMA Free Coaching Webinar - Growing Your Career: Tips for Redefining Yourself in the Minds of Others
Recorded On: 11/17/2021
Register

Non-member - Free!
Member in Transition - Free!
Member - Free!
You have been a solid performer who completes reliable work and you are viewed as a productive team member. Or perhaps you are a new employee and do not have much on the job experience, but you know that you have the skill set to do more. You have not yet been given the opportunity to display your ability to lead others and manage important projects, but you know in your heart that you can do it. What steps can be taken to build your workplace reputation in the minds of others?
Topics:
1. What are strategies for employees to get noticed in a positive way?
2. What are tips for Managers to expose employees to opportunities that will expand their skills and experience, including working on teams and opportunities to manage special projects?
3. How important is organizational culture in providing an environment of employee support, mentorship and exposure to opportunities for professional development and advancement?
4. Mistakes are a part of growth, but how can an employee recover after making a mistake?
Can't attend? Register and receive and automatic e-mail notification when the recording is available.
Heidi Vorhees
President and Co-Owner
GOVHR
Ms. Voorhees has more than 35 years' experience in executive recruitment, general management consulting and local government administration and is the co-owner and President of GovHRUSA, a management consulting, executive recruitment and GovTemps USA, a temporary staffing business.
Ms. Voorhees has led more than 250 recruitments for local government entities in 17 different states and the District of Columbia. Ms. Voorhees spent 19 years in local government administration including ten years as the Village Manager for Wilmette, Illinois. She also worked for the City of Kansas City, Missouri, and the Village of Schaumburg, Illinois. She has been an adjunct instructor at Northwestern University's MPPA program and at their Center for Public Safety. Ms. Voorhees is a founding member of the Legacy Project, an organization in Illinois dedicated to the advancement of women in local government and is actively involved in the League of Women in Government, which supports local and statewide efforts to advance women in local government leadership. In 2015, she co-authored "Women Leading Government – Why So Little Progress in 30 Years?" for the International City and County Management Association's Public Management magazine. Ms. Voorhees has spoken widely on this subject and on a wide variety of workforce issues at national and state conferences.
Ms. Voorhees holds a Master's Degree in Public Affairs from the School of Public and Environmental Affairs at Indiana University. She also has a Bachelor of Science degree in Political Science from Illinois State University.
$i++ ?>
Jaqui Guzman
Deputy City Manager & Diversity and Inclusion Liaison
City of Sunnyvale
As Deputy City Manager at the City of Sunnyvale, Jaqui oversees Communications and manages several city-wide projects. She serves as the City's Diversity and Inclusion Liaison and is leading the City's equity, access and inclusion organizational change management effort. She has over a decade of experience in local government serving in a range of roles from Budget Analyst to Acting Human Resources Manager. Jaqui started her career in local government as a Local Government Management Fellow. She holds a master's degree in public policy (MPP) from UCLA's Luskin School of Public Affairs, and a B.A from Occidental College.
Jaqui grounds herself by being very active in her community and the profession. She serves on the board of Sunnyvale Community Services and AACI Health & Wellness. She is an Advisory Board Member and former President of the Latina Coalition of Silicon Valley. Jaqui also serves as Chair of CalCities' City Manager Department Subcommittee on Diversity.
$i++ ?>
Jon Radermacher
Mr. Radermacher has over 13 years of experience in local government administration with 11 years as a City Manager/Administrator in Minnesota. He is currently the City Administrator of Little Falls, Minnesota a community of 9,140 in Central Minnesota.
Mr. Radermacher began his career in local government administration with a Local Government Management Fellowship in Sarasota County Florida in 2008. During the brief but impactful two years in Sarasota, he worked through the worst points of the "Great Recession" in one of the hardest hit counties in the country for foreclosures. He worked on a team to develop a program to alleviate the housing crisis and utilize Federal funding to revitalize neighborhoods most impacted by foreclosures. He was hired as City Manager in Madison, Minnesota in 2010, in the middle of a comprehensive infrastructure project that replaced 80% of the City's water, sewer, stormwater, and streets. In 2015, he took over as City Administrator of Little Falls, working on major projects including a $20+ Million Wastewater Plant. In addition to his duties as City Administrator, he has served as an ex-officio Board member of Sourcewell, and advisory or policy boards for MN Pollution Control, League of Minnesota Cities and the Coalition of Greater Minnesota Cities. Mr. Radermacher is also a Statewide advocate for childcare and has been called to testify numerous times to the State legislature to understand the complexity of the situation and recommend solution for children and families.
Mr. Radermacher holds a Master's Degree in Public Administration from the University of South Dakota, and a Bachelor of Science Degree in Political Science and Criminal Justice from the University of South Dakota.
$i++ ?>
Key:

Complete

Next

Failed

Available

Locked