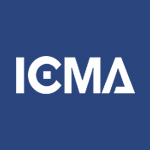 Increasing Efficiencies in Local Government: Connecting Data, People, and Processes
Recorded On: 08/22/2019
For local governments, effectively implementing the organizational changes necessary to keep pace with the digital world remains a challenge. Establishing a long-term vision, creating buy-in through early successes, and empowering staff are crucial steps that leaders can take to create a truly data-enabled organization. As an adaptive, rather than solely technical, challenge, this requires leadership methods that pull rather than push, enable rather than require, and mobilize rather than direct.
In this webinar, join Laura Shearin and Bristol Ellington from the City of Henderson, NV along with Oliver Wise from Tyler Technologies as they explain how you can use data to increase organizational efficiency. This webinar will cover:
How Henderson's vision of becoming a premier community has guided their strategic priorities
Using data to enhance service delivery and deliver better community outcomes
Strategies for identifying and addressing employees' technological skill gaps
Key ways leaders can drive this type of change within their organizations
Laura Shearin
Business Administration Manager
Laura Shearin was named Business Administration Manager in December of 2015. As such, Laura oversees the Office of Business Management which assists City leadership in implementing change management strategies; organizes special task forces and coordinates projects designed to address organizational management, strategic planning and performance measurement; and contributes to short and long-term organizational planning and strategies. She provides executive-level technical assistance and analytical work for the City Manager and Assistant City Managers; tracks, monitors and reports key business performance indicators and continuous improvement efforts for the City; and researches, analyzes and prepares reports on administrative matters and high-level policy issues that may impact citywide operations. She also manages the administrative staff for the City Manager's Office.
Laura holds a degree in Chemical Engineering and is pursuing her Master's Degree in Public Administration. She has held several positions at the city including the Business and Administrative Services Manager and Senior Business Analyst for the Public Works, Parks and Recreation Department and the City Capital Improvement Program Coordinator.
Prior to joining the City of Henderson in 2005, Laura was the Operations Manager at Ocean Spray Cranberries, Inc. and both an Operations Manager and the Engineering Manager at Titanium Metals Corporation (TIMET). She is a board member for the Southwest Alliance for Excellence (SWAE), a member of both the American Society for Public Administration and the International Foundation of Employee Benefit Plans, in addition to being Six Sigma Green Belt Certified. Laura and her husband reside in Henderson, where she is a 16-year resident.
$i++ ?>
Bristol Ellington
Deputy City Manager and Chief Operating Officer
Bristol S. Ellington was named Chief Operating Officer/Deputy City Manager in July 2018. Bristol directly oversees the Chief Infrastructure Officer/ACM, and the Fire, Police and Human Resources departments. Bristol was appointed Assistant City Manager since 2007 and has engaged with every city department on key operational issues and initiatives. As a result, he is well placed to manage complex areas of the organization as Chief Operating Officer/Deputy City Manager.
From July 2005 to November 2007, he served as Director of Community Development. He previously served as the Assistant Director of Community Development, where he directly supervised the Current Planning and Long Range Planning divisions. Since joining the city of Henderson in 1996, the city's population has increased from 130,116 to more than 310,000 today.
In 2013, Bristol received the Credentialed Manager designation from the International City/County Management Association, joining more than 1,300 local government management professionals currently credentialed through the ICMA Voluntary Credentialing Program. In addition, he received his master's degree in Public Administration from the University of Nevada, Las Vegas, a master's degree in Urban Planning from the University of Michigan and a bachelor's degree in Geography from the University of Wisconsin.
Bristol is a member of the American Institute of Certified Planners (AICP) and the American Planning Association. Additionally, he is past president of S.A.F.E. House, Inc., a nonprofit organization dedicated to providing aid and shelter to victims of domestic abuse in Henderson and has been a member of the board of directors since 2003.
Bristol was a Florida resident before moving to Henderson, where he served as the Principal Planner in the Current Planning division for the city of Palm Beach Gardens from 1988 to 1996.
$i++ ?>
Oliver Wise
Director of Socrata Data Academy
Oliver Wise is the Director of Socrata Data Academy at Tyler Technologies. In this role, he helps governments develop the skills, leadership strategies, and execution tactics necessary to harness the potential of data to transform public services.
Before joining Socrata, Oliver was the founding director of the City of New Orleans Office of Performance and Accountability (OPA), the City's first data analytics team. Launched in 2011, OPA leverages data to set goals, track performance, and get results across City government. Oliver's work in New Orleans has been recognized with an Organizational Leadership Award from the American Society of Public Administration, Certificate of Excellence by the International City Managers Association, an Innovation Award from the Bureau of Governmental Research, Certification from Bloomberg Philanthropies' What Works Cities program, and a Bright Idea award from the Harvard University Ash Center for Democratic Governance and Innovation. He was also named to Government Technology's "Top 25 Doers, Dreamers, and Drivers" list for 2015.
Earlier in his career, Oliver was a policy analyst for the RAND Corporation and the Citizens Budget Commission of New York City. He is also a co-founder of the Santorini-based Atlantis Books, which National Geographic listed as the best bookshop in the world. He holds an MPA from NYU Wagner, a BA from Tufts, and lives in the Mid-City neighborhood of New Orleans with his awesome family: Ryan, Annie, Olive, and Eamonn.
$i++ ?>
Key:

Complete

Next

Failed

Available

Locked
08/22/2019 at 1:00 PM (EDT) | 90 minutes
08/22/2019 at 1:00 PM (EDT) | 90 minutes
1.50 ICMA CE credits | Certificate available
1.50 ICMA CE credits | Certificate available