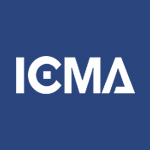 Interest, Confidence, Risk, Reward: Getting More Women Into Local Government Management Positions
Recorded On: 03/26/2019
Join ICMA, the League of Women in Government, the Michigan Municipal League, and the University of North Carolina, Chapel Hill for a webinar on women in local government management, reporting on new research, new professional development models, and more barrier-breaking ideas. We will be discussing recent member survey data on career goals, the 16/50 Project from the Michigan Municipal League, ICMA's new research paper on Near the Top with UNC, and plans for the new partnership between ICMA and the League of Women in Government. #SheLeadsGov!
Speakers
Karen Pinkos: Karen is the City Manager of El Cerrito, California, and the President of ICMA (Facilitating)
Ashley Jacobs: Ashley is the Assistant County Administrator of Aiken County, South Carolina, and the President of the League of Women in Government
Leisha DeHart Davis, PhD: Dr. Davis is a Professor of Public Administration and Government at the University of North Carolina, Chapel Hill
Kimberly Nelson, PhD: Dr. Nelson is an Associate Professor of Public Administration and Government at the University of North Carolina, Chapel Hill
Summer Minnick: Summer is the Deputy Executive Director and Chief Marketing Officer of the Michigan Municipal League
Frances McMullan: Frances is the City Clerk of Ypsilanti, Michigan and a participant in the MML's 16/50 Project
Laura Goddeeris: Laura is ICMA's Director of Survey Research
Registration is now complimentary for all viewers using the promo code SHELEADSGOV19. For more news on women in the local government profession, check out @SheLeadsGov on Twitter!
Karen Pinkos
City Manager, City of El Cerrito, CA; ICMA President
Karen Pinkos is the City Manager for the City of El Cerrito. A native of Michigan, Karen has over 20 years of experience in professional management, beginning her public sector career in the City of Oak Park, Michigan before joining El Cerrito in 2001. She is passionate about local government and is dedicated to promoting professional, efficient, ethical management in California, across the country, and around the world.
$i++ ?>
Ashley Jacobs
Assistant County Administrator, Aiken County, SC
Ashley Jacobs is Assistant County Administrator for Aiken County, SC, where she supervises Assessor, Animal Shelter, Code Enforcement, Delinquent Tax Collector, Planning & Development, Procurement, and Victims Services.
Prior to her current position, she served as Executive Director for the Greater Lake City Community Development Office, and was responsible for creating a downtown master plan, establishing workforce training and small business development programs, managing commercial rental properties, creating housing opportunities, and marketing the City of Lake City for tourism and economic development. Prior to that, she was Deputy Administrator for Dorchester County, SC for nine years, where she supervised Animal Control, Budget and Finance, Building Services, Human Resources, Emergency Medical Services, Emergency Management, Fire Services, Fleet Services, Information Technology, Parks and Recreation, Planning and Zoning, Purchasing, and Risk Management.
Before serving at Dorchester County, Jacobs worked for Richland County, SC, for five years as Assistant to the County Administrator and then as Assistant County Administrator, where she supervised the departments of Community Development, Economic Development, Planning and Development Services, Research, and Utilities. She started her career in local government as a Senior Planner and Coordinator for a US Department of Energy program called Clean Cities at Central Midlands Council of Governments.
Jacobs is President of the League of Women in Government, a national organization that advocates for women in leadership positions. She has been a member of ICMA since 2001, and served on the ICMA Task Force on Women in the Profession, the Task Force to Update the First Time Administrators' Handbook, and the Governmental Affairs and Policy Committee. She is a graduate of Leadership South Carolina, the SCAC Institute of Government for Public Officials, the South Carolina Economic Development Institute, and is part of the spring 2019 Class for the Riley Institute Diversity Leaders Initiative. She previously served on the Board of Advisors for the Master of Public Administration Program at the College of Charleston, and is currently a member of the Augusta University MPA Program Community Advisory Board. She is a member of the Savannah River Site Citizens Advisory Board, and a Trustee for the SC State Firefighters Association Foundation. She also serves on the Board of Directors for the Aiken Community Theater.
She holds a BA in English/Technical Writing from Clemson University and a Master of Public Administration from the University of South Carolina.
$i++ ?>
Summer Minnick
Deputy Executive Director & CMO, Michigan Municipal League
Summer Hallwood Minnick joined the Michigan Municipal League in the fall of 2002. As deputy executive & CMO, she oversees the strategic direction and implementation of the League's external programming including State and Federal Affairs, Public Policy Development, Membership Engagement and Civic Innovation. Summer has held numerous leadership positions within the League, most of which was as the League's director of state affairs coordinating the organization's lobbying activities at the state level. Under her leadership, the League's Lansing team was recognized in the spring of 2011 as one of the top lobbying organizations in Michigan.
Prior to joining the League, Summer was the executive director of government relations at the Lansing Regional Chamber of Commerce. She was also previously employed by the Office of Governor John Engler and the City of East Lansing.
Summer earned a Bachelor of Science from Central Michigan University and a Masters in Public Administration from Michigan State University.
$i++ ?>
Leisha DeHart-Davis
Professor of Public Administration and Government, University of North Carolina
Leisha DeHart-Davis is a Professor of Public Administration and Government who joined the School in 2012. She directs the Local Government Workplaces Initiative, which conducts organizational research for improving city and county workplaces, and is also a faculty partner in Engaging Women in Local Government, a program that seeks to equip women to pursue public service leadership positions. DeHart-Davis was named a Top 100 Local Government Influencer by the Emerging Local Government Leaders Network in 2016. She teaches human resource management and Navigating Diverse Perspectives for the Carolina MPA program. She has published in the Journal of Public Administration Research and Theory, Public Administration Review, International Public Management Journal, Administration and Society, and Review of Public Personnel Administration. Her book, Creating Effective Rules in Public Sector Organizations, was published by Georgetown University Press in 2017. She chairs the board of advisors for Arizona State University's Center for Organizational Research. DeHart-Davis holds a PhD in public policy from the Georgia Institute of Technology.
$i++ ?>
Kimberly Nelson
Associate Professor of Public Administration and Government, University of North Carolina
Kim Nelson joined the School of Government in August 2013. She is a member of the Public Administration Review editorial board since January 2016 and will serve a three-year term. She taught for seven years in the MPA program at Northern Illinois University, where she received the 2010 Professor of the Year award from the students of the Division of Public Administration. Her research and teaching interests include local government management, form of government, and innovation in local government. Previously, she taught at Southern Illinois University, the University of North Carolina Wilmington, and North Carolina State University. Nelson received an MPA from the University of Texas at San Antonio, and a PhD from North Carolina State University.
$i++ ?>
Frances McMullan
City Clerk, City of Ypsilanti, MI
Frances McMullan has three decades of experience in local government and has served as Interim City Manager twice. She has a bachelor's degree in Public Law and Government/Public Administration, and a graduate degree in Management; extensive experience and training, with a view to achieving her goal as a city manager.
$i++ ?>
Laura Goddeeris
Director of Survey Research, ICMA
Laura Goddeeris oversees ICMA's applied research on local government practices, programs, policies, and partnerships as director of survey research. Prior to joining ICMA in 2017, she gained over a decade of experience in research, outreach, and program administration around issues of community and economic development, local and regional food systems, and transportation science. While based in Michigan, she also worked closely with municipal staff for years as chair of her local planning commission and community development advisory committee. Laura holds a Master's in Urban Planning and Policy from the University of Illinois at Chicago and is a member of the American Institute of Certified Planners.
$i++ ?>
Key:

Complete

Next

Failed

Available

Locked
03/26/2019 at 1:00 PM (EDT) | 90 minutes
03/26/2019 at 1:00 PM (EDT) | 90 minutes
1.50 ICMA CE credits | Certificate available
1.50 ICMA CE credits | Certificate available