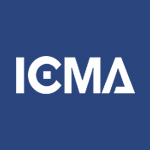 Local Government 101: Fundamentals with Disaster Preparedness Specialization
Register

Non-member - $2,495
Member in Transition - $1,495
Member - $1,495
Local Government 101: Fundamentals with Disaster Preparedness Specialization imparts practical knowledge of what it takes to succeed in local government.

Designed for early to mid-career professionals, this online program goes back to the basics – grounding you in the key skills and practices that are the foundation to becoming an effective local government manager. Taught by experienced managers and local government experts, this five-course, 15-session certificate program will impart real-life experience, best practices, and sound advice in the areas most important to a manager's day-to-day role.
NOTE: Register multiple staff members and receive a discount: 2 or more = 20% off; 5 or more = 30% off; and 10 or more = 50% off. Click here to download instructions on how to take advantage of volume discounts.
Audience: Early and mid-career managers, assistant managers, and even career-changers.
Course Overview: Local Government 101 provides the basic skills you need to do an outstanding job for your community and make yourself marketable in the increasingly competitive field of local government management. This 15-module program includes the Disaster Preparedness specialization.
Course 1: Effective Local Government Manager
Course 2: Disaster Preparedness
Course 3: Human Resources and Staff Effectiveness
Course 4: Managing Local Government Services
Course 5: Become an Effective Leader
NOTE: You have one full year to complete this program.