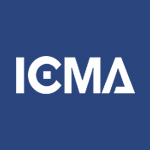 Local Government 201
Register

Non-member - $2,495
Member in Transition - $1,495
Member - $1,495
With Local Government 201, you will dive deeper into core issues facing local government management. Designed to take you beyond the basics, this professional certificate program will deliver a practical understanding of key areas important to your success as a local government manager.
Audience: New and mid-career managers, assistant managers, and even-career changers new to local government.
Prerequisites: Completion of LG 101 online certificate program or 5 years of experience in local government management.
Course Overview: This five-course, 15-session program will include:
Effective Communication: Engaging Staff, Elected Officials, and Community
Public Safety: Trends and Innovations, Race in America, and Crisis Communications
Building Community: Sustainability, Smart Cities, and Placemaking
Organizational Development: Alternative Work Models, Succession Planning, Becoming an Employer of Choice
Leadership: Leadership at All Levels, Creating a True Leadership Team, and Becoming an Innovative Leader