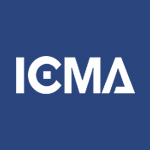 Long-Term Disaster Recovery
All disasters are local and so, too, are disaster recovery efforts. But many local governments find it difficult to manage the myriad recovery activities following a major catastrophe. Obtaining the right mix and number of people to support disaster recovery operations is critical to disaster recovery success and efficient use of funding. Join LMI, Upper Swatara Creek Watershed Recovery (Penn.), Schuylkill Conservation District (Penn.), and the Pennsylvania Department of Community and Economic Development in a webinar to explain the basics of disaster recovery staffing.
You and your staff will discuss:
What recovery activities communities should plan for and staff
How to design an organizational structure that supports long-term recovery decision making and execution
What steps to use to identify disaster recovery staffing shortages and fill the gaps
Where to go to identify human resources to fill the gaps and how to decide which is the best source for the disaster recovery activity
A case study of a local community's disaster recovery effort including coordination with the public and the private sector, local involvement, and project decision-making and staffing. (Upper Swatara Creek Watershed Recovery, Pennsylvania)
An example and lessons learned for coordinated support of local recovery efforts at the state level (Pennsylvania Recovery Resources Team (RRT) program)

Jeffrey Allen
Commonwealth Disaster Recovery Coordinator
Jeffrey Allen is the first Commonwealth Disaster Recovery Coordinator, a position he has held since May, 2013. Jeff is a 1993 graduate of the Pennsylvania State University where he majored in international politics and minored in national security studies and military science. Upon graduation, he received a commission in the United States Army as an infantry officer. He served in a variety of leadership positions in the 2nd Infantry Division, 101st Airborne Division, 82nd Airborne Division, Training and Doctrine Command, and Forces Command, and NATO. He has had assignments in Korea, Turkey, and Germany as well as numerous stateside postings. He has had a number of combat deployments including Iraq in 2004 where he served as a combat advisor in the second Battle of Fallujah, Iraq in 2008 in Baghdad as part of the lead brigade in the "Surge", and Iraq again in 2011 as part of the team to shut down operations as part of the last U.S. battalion out of Baghdad, as well as operational deployments in Haiti in 2000 and Afghanistan in 2010. He is a graduate of the U.S. Army Infantry Officer Basic and Advanced Courses, Combined Arms and Services Staff School, resident Command and General Staff College, Airborne School, Ranger School, Air Assault School, Jumpmaster School, and Bradley Leaders Course. He also holds master's degrees from Central Michigan University and the Command and General Staff College. Jeff has been awarded three Bronze Star Medals, the Defense Meritorious Service Medal, seven Meritorious Service Medals, the Joint Service Commendation Medal, and others. Jeff has also earned the Ranger Tab, Senior Parachutist Wings, Air Assault Wings, Combat Infantryman's Badge, Expert Infantryman's Badge, and is a Jumpmaster.
$i++ ?>

Wayne Lehman
county natural resource specialist, Schuylkill Conservation District
Wayne Lehman is the county natural resource specialist with the Schuylkill Conservation District. He received his B.S. degree in biology and a master's of environmental pollution control from Penn State. With the Conservation District, he has managed watershed restoration projects totaling over $6.3 million related to abandoned mine drainage remediation, abandoned mine land reclamation, floodplain restoration and stream habitat improvement for the past seven years. He is the acting chairperson of the Swatara Watershed Committee; long-term community recovery group working to implement sustainable approaches to reduce future flooding's impacts on homes and businesses in the Pine Grove and Tremont area.
$i++ ?>

Matt Peterson
Senior Consultant, LMI
Matt Peterson leverages more than 20 years of logistics and consulting experience to advise emergency management clients at the local, state, and federal levels. He led an effort in support of regional logistics planning for 16 counties, three states, and the city of Chicago. He conducted logistics planning and execution support to the Pennsylvania Department of Health's Office of Public Health Preparedness as part of its response to the 2009 H1N1 pandemic flu. He has also advised the General Services Administration's Office of Emergency Response and Recovery, the Centers for Disease Control's Division of the Strategic National Stockpile, the Federal Emergency Management Agency's Logistics Management Directorate. In 2014, he published an article on emergency supply chain management in the Journal of Emergency Management. He has both APICS and SCOR supply chain certifications.
$i++ ?>

​Bill Reichert
Flood recovery manager, Upper Swatara Watershed
Bill Reichert is the long-term flood recovery manager for the Upper Swatara Watershed. He also serves as watershed maintenance technician for the Schuylkill Conservation District, working on all facets of water quality and quantity issues. Because of his lifetime interest in the environment especially related to water, he is serving a number of related positions including board member of the Schuylkill River Greenway Association, president of Schuylkill Headwaters Association, and member of Pheasants Forever. He has previously worked on the Governor's 21st Century Biodiversity Partnership and as State Conservation Director for PA BASS Federation.
$i++ ?>

Jennifer Shafer
Consultant, LMI
Jennifer Shafer advises public-sector clients on supply chain management for emergency operations, including developing plans, training, and exercising emergency response capabilities at all levels of government. In FY2014, she led an LMI Research Institute project to develop guidance on effectively staffing local community recovery activities. She is a certified project management professional with credentials in exercise planning, continuity planning, and supply chain management.
$i++ ?>
Key:

Complete

Next

Failed

Available

Locked
Open to view video.
90 minutes
1.50 ICMA CE credits | Certificate available
1.50 ICMA CE credits | Certificate available