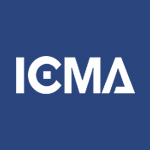 Public Libraries: A look to the Future
Technology and lifestyle changes are forcing public libraries to retool and reinvent. In October 2014, the Aspen Institute released its report, Rising to the Challenge: Re-Envisioning Public Libraries. With support from the Bill & Melinda Gates Foundation, the multi-year project has brought together thought leaders and experts from different sectors to consider the challenges, opportunities and trends that will influence the future of public libraries. Most recently, in January 2016, the Aspen Institute released its Action Guide for Re-Envisioning Your Public Library, a companion to the 2014 vision report that provides resources for applying the Institute's work at the community level.
By the end of this webinar, participants will:
Be familiar with the three key assets that distinguish public libraries in their communities – people, place and platform
Learn strategies for aligning the library's programs and services with the priorities of the community and action steps for library staff, policy makers and community members
Be familiar with the Action Guide, an online resource that provides tools to use the report as a framework for many activities
Be able to identify contacts for further information

Wally Bobkiewicz
City Manager, City of Evanston, IL
Wally Bobkiewicz is the city manager of Evanston, Illinois (a community of 75,000 residents located just north of Chicago). Mr. Bobkiewicz serves as the chief executive officer of the city with an annual budget of $250 million and 1,000 employees. Before beginning his current position in August, 2009, Mr. Bobkiewicz served seven years as city manager of Santa Paula, California and four and a half years as assistant city manager in Novato, California.
Wally's professional activities include service on the International City/County Management Association's (ICMA) international committee. He is a past board member of both the California Chapter of ICMA (Cal-ICMA) and the League of California Cities City Manager's Department. Wally is also a past president of the Municipal Management Assistants of Southern California (MMASC). In addition to these professional activities, Wally is a past president of the Syracuse University alumni association, a former member of the Syracuse University board of trustees and has served on the boards of United Way of Ventura County and the Rotary Club of Santa Paula.
$i++ ?>

Susan Hildreth
Aspen Institute Fellow, Aspen Institute
Susan Hildreth assumed the position of executive director of the Peninsula Library System, Pacific Library Partnership and Califa on March 1, 2015. Most recently, Susan served as the director of the federal Institute of Museum and Library Services, a presidentially-appointed, senate-confirmed post. She served a 4-year term from January 2011 – January 2015.
Hildreth is the former city librarian of Seattle where she managed the Seattle Public Library, which includes the world-renowned Central Library and 26 new and expanded branches. The Library operated on a $50 million budget, had approximately 650 staff members, served more than 14 million visitors, and circulated nearly 12 million books and materials in 2010.
Hildreth was the former state librarian of California, where she managed a $70 million budget supporting library and research services for the state government and funding and consultation for California libraries.
Before her 2004 appointment by California Governor Arnold Schwarzenegger, Hildreth was city librarian of San Francisco, overseeing an annual operating budget of more than $58 million and a $130 million building program. She also served in leadership positions at the Sacramento Public Library, the Placer County Library, the Benicia Public Library and the Yolo County Library. She began her career in New Jersey.
Hildreth was president of the Public Library Association and served on its board of directors. She was an elected member of the council that governs the American Library Association. She is a longtime member of the California Library Association and served as its president and treasurer.
$i++ ?>

Karen Danczak
Library Director, City of Evanston, IL
Karen Danczak Lyons joined the Evanston Public Library as the director in 2012. Karen spent over thirty years working in the public sector for the city of Chicago including almost three years as the director of budget and management overseeing a period of economic pressure, restructuring, and government downsizing in the early 1990's.
She spent the last 19 years of her career at the Chicago public library as the first deputy commissioner. Her areas of direct responsibility included: human resources, library automation, staff development, building operations (including security, engineering and custodial), labor relations, interagency delivery and transportation. She also worked collaboratively on capital construction projects, operating and management initiatives, strategic planning and oversight of the annual budget.
Karen came to Evanston to lead the transformation of the Evanston public library and the transition to a new governing and management model. She is leading a team of dedicated, creative library professionals who are engaged in building upon success, refining and creating: new funding sources, management standards, program and service models; listening to citizens throughout the city and finding ways to support individuals as they make their dreams come true; defining success and analyzing data to inform strategic decisions; welcoming all citizens; providing services to surprise and delight patrons and confirming the Evanston public library as the important third place in the city (after home and work or school) to discover, learn, create and connect with the community.
$i++ ?>
Key:

Complete

Next

Failed

Available

Locked
Open to view video.
90 minutes
1.50 ICMA CE credits | Certificate available
1.50 ICMA CE credits | Certificate available