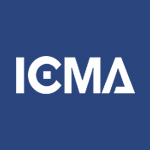 Regulating Cannabis in Your Community
Recorded On: 09/19/2019
As more and more states relax their restrictions on the medical and/or recreational use of cannabis, municipalities are in turn being compelled to decide if and how they want to regulate it at the local level. Developing and instituting these policies is a complex process with major implications stretching across government departments, so it's important for your jurisdiction to be familiar with the challenges associated with regulating cannabis as well as the impacts it can have on the community.
In this webinar, you'll hear how local governments across the country have responded to changing cannabis laws and how their experiences may benefit your jurisdiction. This webinar will cover:
Why local governments have chosen to allow regulated commercial cannabis activities
Recommended processes for developing local cannabis regulations and potential pitfalls to avoid
Common components of effective cannabis regulations
Indicators local governments are using to assess impacts of the newly-legal industry
Speakers will include:
Sean McGlynn, City Manager, City of Santa Rosa, California
Clare Hartman, AICP, Deputy Director of Planning, City of Santa Rosa, California
Rebecca Fleury, City Manager, Battle Creek, MI
Eric Feldt, Planner, Battle Creek, MI
Nicol Killian, AICP, Assistant Director of Community Development, City of Durango
Laura Goddeeris, AICP, ICMA's director of survey research and co-author of Local Impacts of Commercial Cannabis, will moderate the discussion.
Rebecca Fleury
City Manager, Battle Creek, MI
Rebecca Fleury has served in local government management for 19 years, specializing in the areas of public finance, community development and public safety. She has served as the city manager for Battle Creek since October 2014. She earned her bachelor's in Education and MPA from Western Michigan University. She currently serves on the Board of Directors of Battle Creek Unlimited, Bronson Battle Creek Community Partners, TCC Leadership Cabinet, and is a member of the Calhoun County Board of Health and chairs the FireKeepers Local Revenue Sharing Board. She is also a member of the International City/County Management Association (ICMA) and is a Credentialed Manager through ICMA, as well as a vice president of Michigan Municipal Executives. She is married to her husband Matt and they have two adult children.
$i++ ?>
Eric Feldt
Planner, Battle Creek, MI
Eric Feldt, AICP, CFM, has been a city planner in the municipal industry for over 12 years. Mr. Feldt holds a Bachelor of Science degree within the accredited Urban & Regional Planning program at EMU. His work experience has addressed broad-based zoning and land use regulations such as subdivision reviews, commercial site plan applications, and rezone proposals. Mr. Feldt's work has also led him towards specializing in floodplain management, mix use/ neighborhood plans, Michigan marihuana laws, etc. Fun fact: after Mr. Feldt graduated from EMU, he moved to Juneau, Alaska to work as a city planner from 2007-2017.

$i++ ?>
Sean McGlynn
City Manager, Santa Rosa, CA
Sean McGlynn is City Manager of Santa Rosa, which is the fifth largest city in the Bay Area as well as the county seat of Sonoma County. The City has about 175,000 residents and annual operational funding of $323.8 million, including a General Fund of $148 million.
Sean has assumed the role of directing the City's recovery efforts from the October 2017 Tubbs wildfire. The City plans for a wide range of natural hazards such as wildfire in a wildland urban interface, compounded by risks associated with drought, earthquake, and flood. Sean was already leading the City in its efforts to address affordable housing shortages, rising homeless population, and infrastructure challenges before the fires devastated the City. The rebuild effort must address the economic, social and emotional tolls cause by the destruction of over 3,000 homes within the City's boundaries, over $1 billion in damages, while also continuing to effectively address non-disaster crises and issues. Knowing well the City structure, challenges and how to work across all departments, Sean has been invested in all aspects of recovery and rebuilding in a resilient manner. Sean's work can be described as defining the whole community needs for long term recovery and resiliency.
Prior to his current position, McGlynn served as Deputy City Manager for El Paso, TX, and also served for six years in the Department of Cultural Affairs in New York City.
$i++ ?>
Clare Hartman
Deputy Director of Planning, Santa Rosa, CA
Clare Hartman is the Deputy Director of Planning for the City of Santa Rosa's Planning & Economic Development Department. Clare has worked for the City of Santa Rosa for 19 years, providing leadership in areas of Environmental Review, Development Review, Advance Planning, Zoning and Land Use Policy. Clare has been instrumental in transitioning the newly reorganized Department into an effective and transparent organization, and was instrumental in the City's Housing Action Plan, Resilient City Rebuild ordinances, and Comprehensive Cannabis Ordinance.

Prior to working for the City of Santa Rosa, Clare served various non-profit planning consultant organizations, and also as a city planner for the City of Gilroy and the County of Contra Costa. From 1994 to 1996, Clare served as a United States Peace Corps Volunteer, working in a city planning office in Krnov, Czech Republic, population 25,000. In 1997, she returned as a Crisis Corps Volunteer and served six months following a 100 year flood event that impacted the region in which she served.
Clare is a member of the American Institute of Certified Planners (AICP), a graduate of the Sonoma State University's Green Building Professionals Certificate Program, has a Bachelor of Arts in Environmental Studies and Planning from Sonoma State University, and a Masters of Community and Regional Planning from University of Oregon.
Clare is native to Sonoma County and has enjoyed living in many of its communities - Santa Rosa, Cotati, Rohnert Park, Forestville, and Sebastopol. When she is not working, Clare enjoys the great outdoors, often hiking, biking, or snowboarding with her three children and husband.
$i++ ?>
Nicol Killian
Assistant Director of Community Development, Durango, CO
Nicol Killian is the Assistant Director of the City of Durango's Community Development Department, which includes the Planning, Business Development, Engineering, Building, Code Enforcement, Sustainability and Parking Divisions for the City. Nicol has been a professional City Planner for over 20-years starting her career as a private consultant at RRM Design Group based in San Luis Obispo, California where she was a Senior Planner and Associate of the company. In 2006, Nicol and her husband relocated to Durango, Colorado where Nicol joined the Community Development Department.
Nicol received her City and Regional Planning degree from California Polytechnic State University in San Luis Obispo and received her American Institute of Certified Planners (AICP) certification in 2005. Nicol, along with her Planning Class at Cal Poly, traveled to the National Planning Conference in New York City to receive the 2000 AICP Student Project "Best Applying the Planning Process" Award. Nicol has also received multiple California and Colorado APA Chapter Awards for projects completed by her and teams she has managed.
At RRM Design Group Nicol created and managed Specific Plans, Community Plans, Master Plans, Strategic Plans, Visioning Plans and Design Guidelines for both public and private clients. At the City of Durango Nicol oversees the Development Review process and works with her staff to create or update long-range planning documents such as the City's Comprehensive Plan and the Land Use & Development Code. She has been one of the primary authors of Durango's Cannabis Regulations when Medical Marijuana was allowed in Durango in 2008 and Recreational Marijuana in 2014. She has been involved in coordinating efforts between the Planning, Code Enforcement, and Licensing Divisions of the City to implement and enforce the regulations over the past 11-years.
$i++ ?>
Key:

Complete

Next

Failed

Available

Locked
09/19/2019 at 1:00 PM (EDT) | 90 minutes
09/19/2019 at 1:00 PM (EDT) | 90 minutes
1.50 ICMA CE credits | Certificate available
1.50 ICMA CE credits | Certificate available